Client
WDCL / SOHO Group
Scale
7634m² of siteworks and 6,060m² of structure (across 3 blocks)
Time period
September 2018 – June 2020
Services
Project Management
Construction
Joinery
Project management
Project Manager: Phil Elms
Quantity Surveyor: Ryan Scott
Site Manager: Sam Lee & John Thomson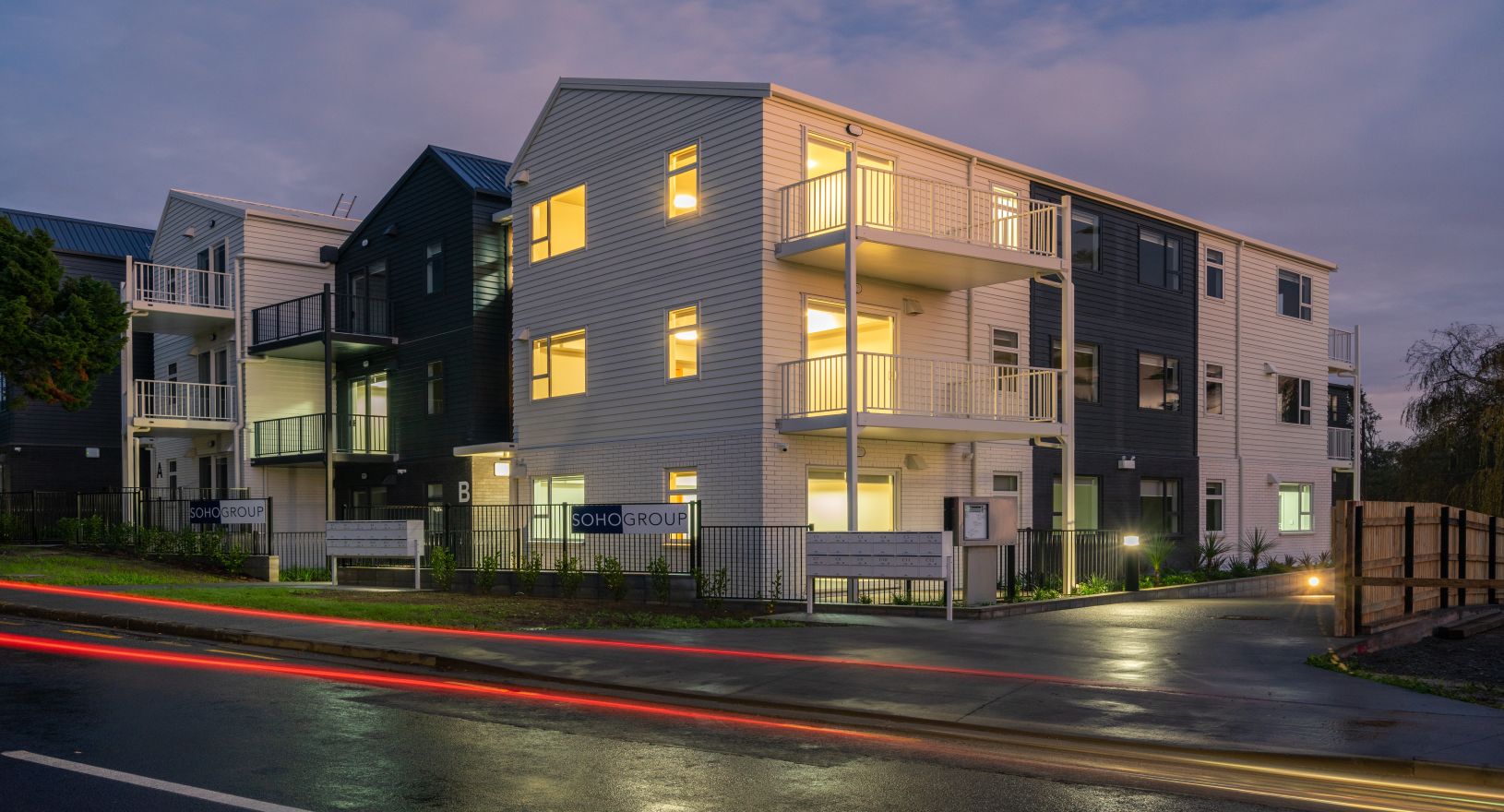 Client
WDCL / SOHO Group
Scale
7634m² of siteworks and 6,060m² of structure (across 3 blocks)
Time period
September 2018 – June 2020
Services
Project Management
Construction
Joinery
Project management
Project Manager: Phil Elms
Quantity Surveyor: Ryan Scott
Site Manager: Sam Lee & John Thomson
36 architecturally designed housing units across 3 separate properties, situated 500m from Henderson train station. The property is situated around a central, communal courtyard in its North East corner, overlooking a public reserve.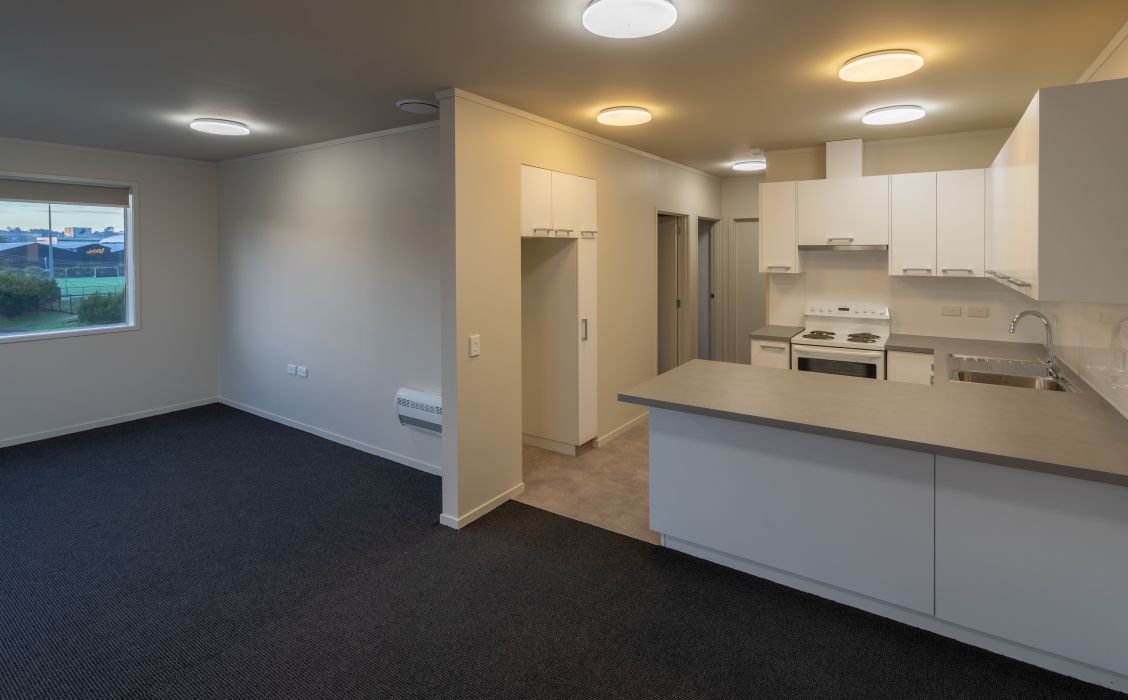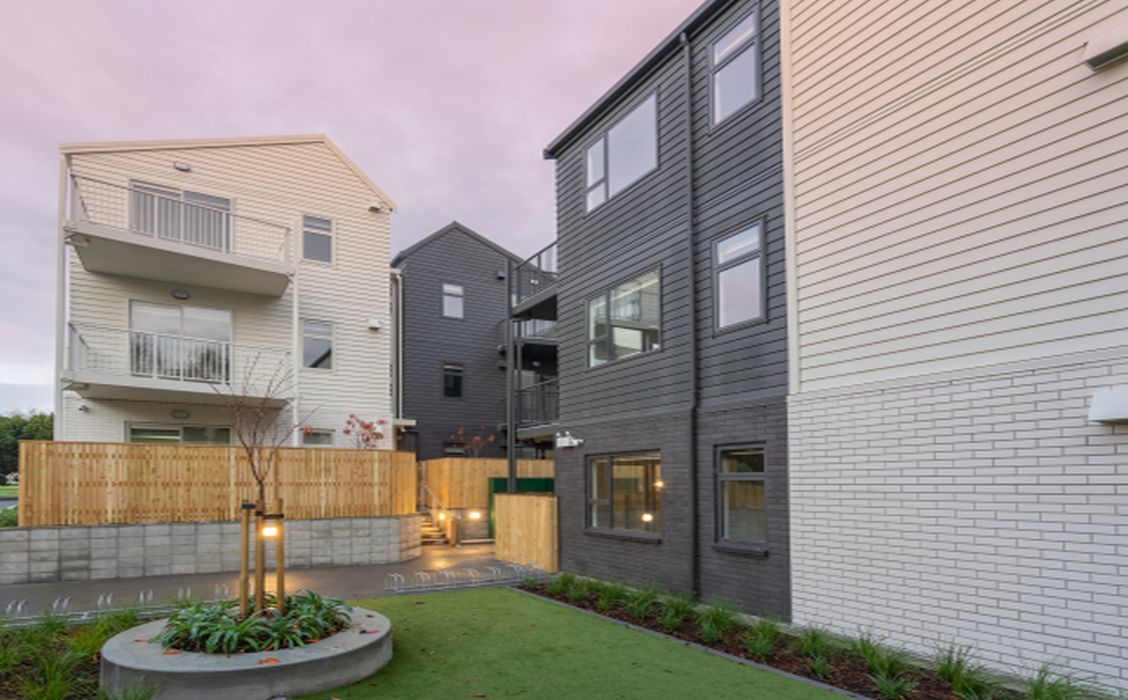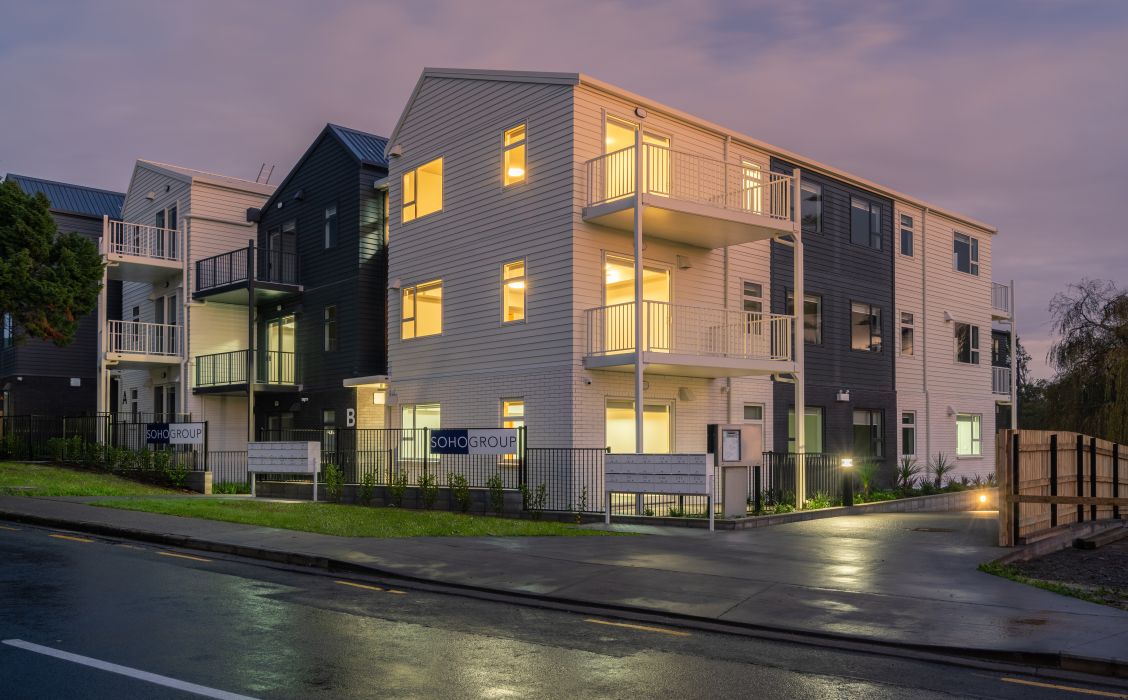 Dedication to a community critical project
For Stead Construction, playing it's part in addressing the housing shortage in New Zealand, meant this project delivered great pride and joy to the organisation. 

Commitment to quality without compromise
Project Management
3 separate structures on a 2m sloping building platform.
Each block comprised of 7634m of building.
12 apartments per block site area 2020m2, 6 double bedrooms – 6 single bedrooms per block
Construction
Install precast panels
Erect structural steel and Xlam timber floor panels
Bathroom PODS constructed to fit into each specific apartment
Timber frame and standard residential type construction
Joinery
36 x kitchens
All interior doors and wardrobes